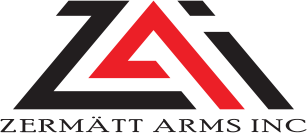 The very peak of performance
Bighorn Arms, founded by AJ Goddard, has been making some of the most consistent actions in the industry. As some of you may know there has been some recent changes within Bighorn Arms that will benefit our customers tremendously by increasing the number of actions we are able to produce and by making them as consistent as ever.
Bighorn Arms is able to do this by partnering with ZAI (Zermatt Arms Inc) located in Bennet, NE. ZAI has incredible machining capability with state of the art equipment and several years of experience within the firearm and aerospace industries. As we move forward in the endeavor we look forward to serving our customers with the best possible customer service, along with the most repeatable products, and innovation we can provide.